Dhome
2017


Dhome is an app and a system that is useful to manage all the home automation hardware that are presen in a house.




It's divided in three controllers, the main controller, the local and the mobile application.

With the main controller, that is usually located in the main room of the house, you can manage all the setups for all the rooms by using only one device.
With the local controller, located in every room, you can manage all the hardwares present in that specific room.

At the end, with the app, you can manage everything also if you aren't at home.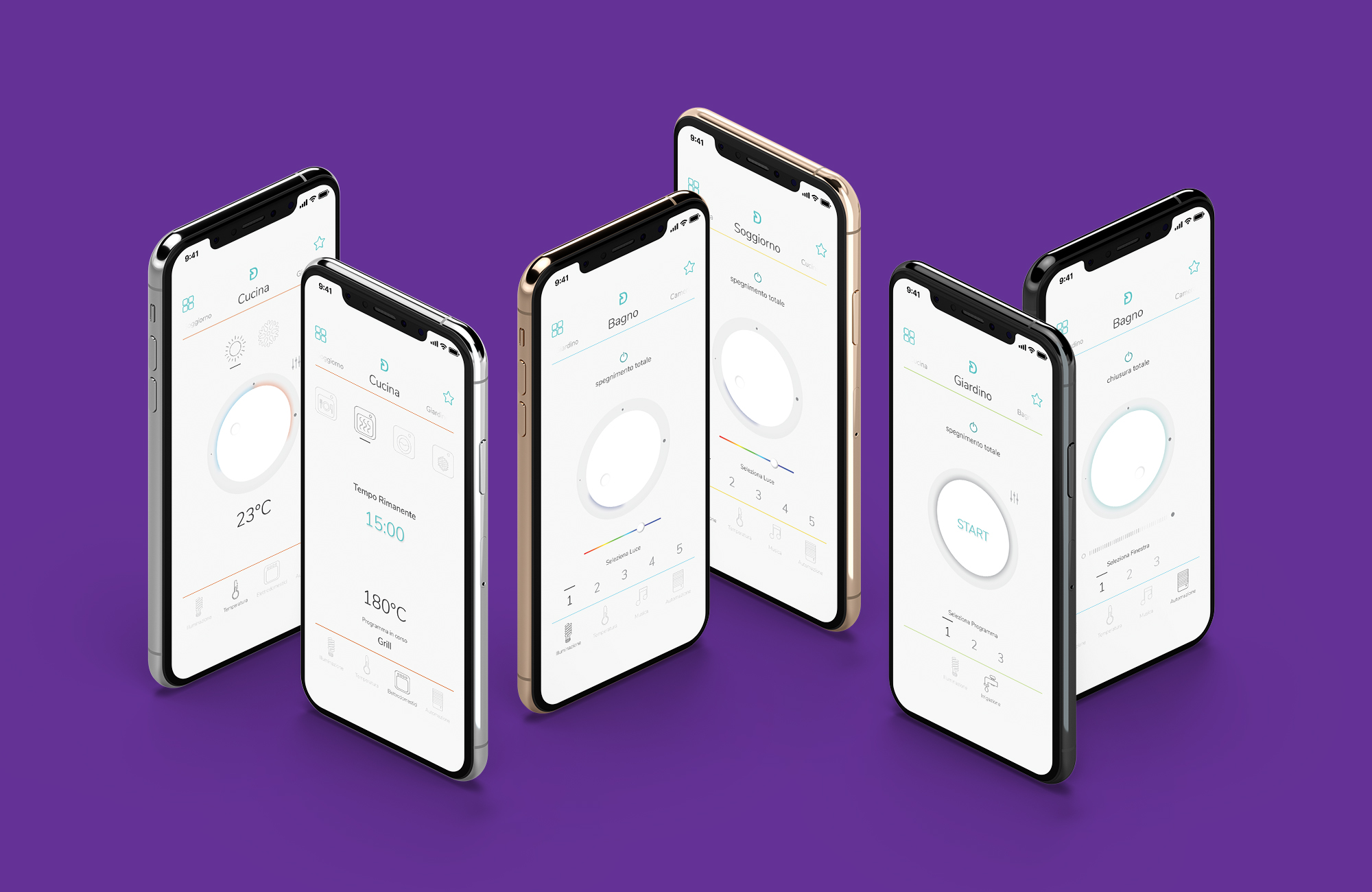 In these mock-ups you can see how all the UI is centered on a circular element, that is the main controller for every hardware.
In facts, with it you can set up the temperature, or the intensity of a bulb for example.



The wireframing was centered to give less movement as possibile for the final user, to make the app/system usable by everyone in the house (from the child to older people). The max number of tap that someone has to make to change temperature, turn on a bulb or start a preset is 4, this makes the app really easy to use as you will see in the video below.